LINE
My Role
Conducted 'Timeline' UX, and UI structures, 'Next Messenger' high fidelity prototypes and created 'Group Call' UI elements. Also participated in the user research as a designer of LINE UX TF team.


LINE is a social app that lets you call or text your friends and family who also use the service for free through its streamlined interfaces. As a designer of Timeline Team and UX TF Team, I specialized in doing UX approach and creating quick prototypes for a better communication experience with a strong attention to detail and collaborative.


Usage Patterns
Focus Group Interview

Applicable Countries, Toyko and Taipei
Research Period for Each Applicable Country
JP 2016.04.25 ~ 04.27 5 group
TW 2016.05.25 ~ 05.27 4 group
Research Method and Targets
Active users who have used LINE for more than a year
Download
Google Play
App Store
Developing Plus Menu
UI Prototype A/B Test
Add recent picture transfer area on the Plus Menu. Very positive about +Menu as they can send pictures / videos fast. Equipped with video preview feature, Prototype B dominantly preferred.
"I like video preview and the fact that I can check which picture is sent, since it is enlarged before transfer ."

– 20s, Japan





"I like it better than current LINE."

– 10s, Taiwan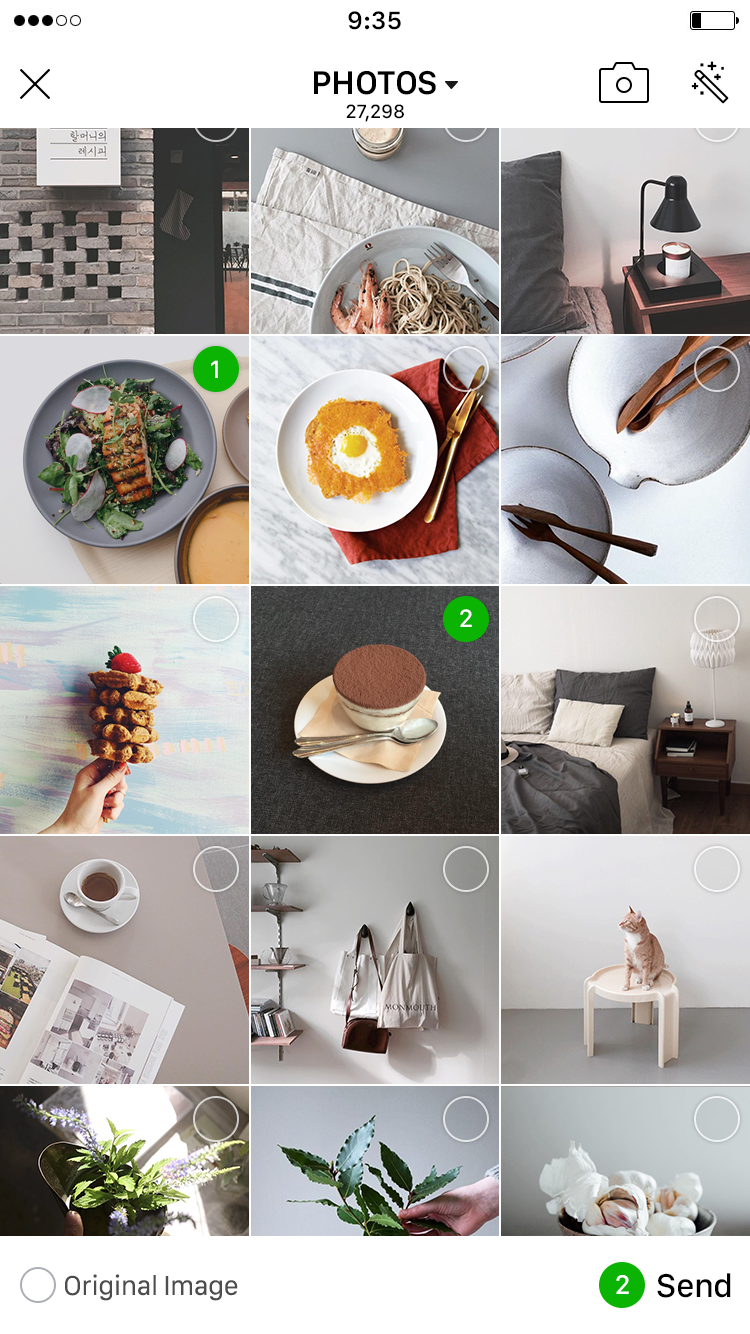 V Menu UI Prototype Test

Actively utilizing space by separating functions from content menu group

Menu Grouping according to Mental Model of users – considering functional separation between chatroom settings
Demands to reorganize page structure for content likely to be searched again.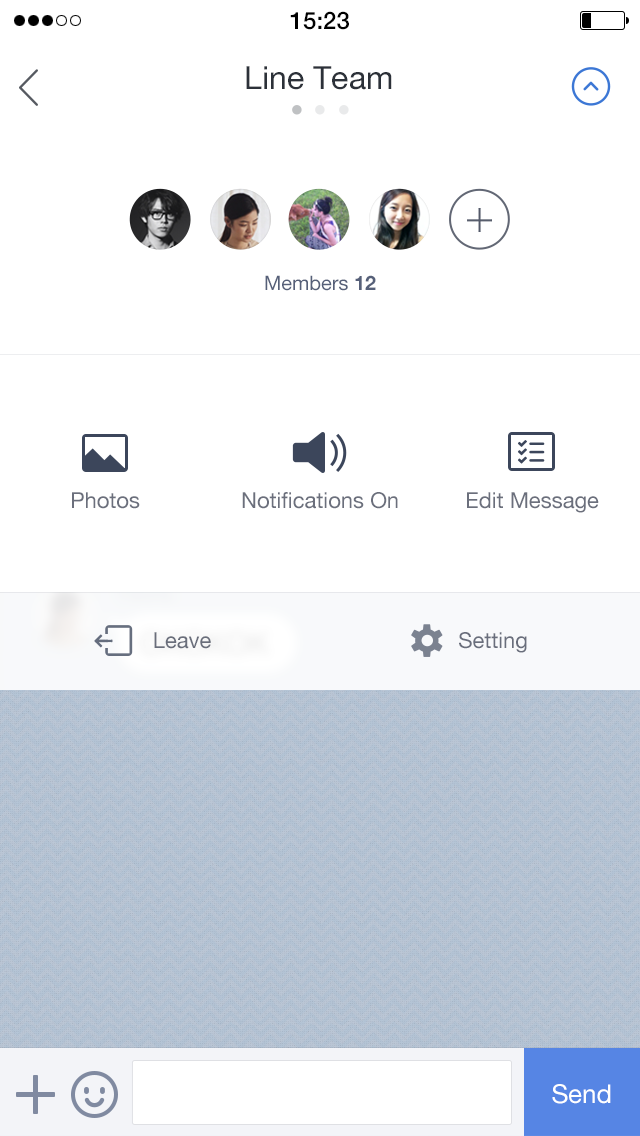 Message Types UI Improvement cases
Chatroom Reaction UI TEST after WWDC 2016
User Profile UI Improvement cases
Demands to edit pictures for their clearness in terms of editing pictures

"I wish I can control filter level. I mean, I need fine-tuning adjustment. It doesn't have to be this strong…"
–
A female, 30s, Japan

"I need a function to crop a picture like LINE CAMERA. I'd often like to send only the necessary part of it. I usually use the crop function on iPhone."
– A female, 20s, Japan
Solutions Add picture editing features (Cropping & adjusting brightness / saturation / depth of filters)
Timeline Feed

LINE
2016
LINE UX TF Team (Korea, Japan, Taiwan)


Jas Minjung©